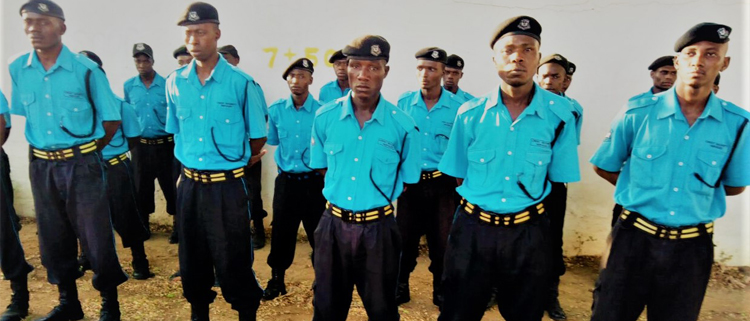 Crest security services is a dynamic security firm managed by a team of qualified and experienced staff.
We believe in proper supervision of our guards to achieve our set standards. Apart from the normal regular checks by our supervisors, operations manager and our back up vehicles, the top management is involved in carrying out regular and random checks to ensure that our guards are always alert and they discharge their duties as expected. Regular visits to our clients by the top management and Operations Manager are made with a view to getting regular feedbacks on our guard's performance and at the same time deal with any complaints which may arise.
The guards work on a twelve hour shift from 6.00am to 6.00pm and from 6.00pm to 6.00am.
Handing and taking over of assignments is thorough.
They are put on parade before reporting on duty to ensure they are properly turned out in their uniforms, and that they are ready in all aspects for their duties.