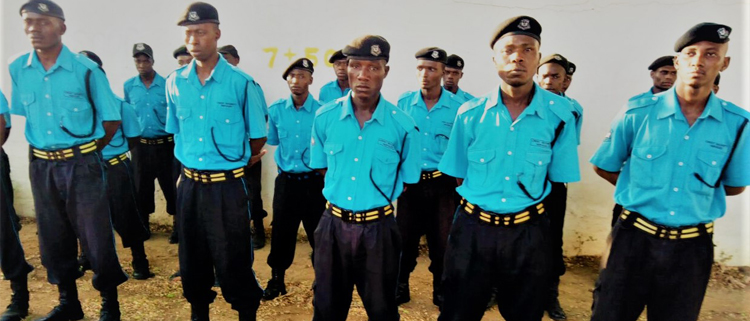 WELCOMING YOU TO THE CREST FAMILY
Crest Security Services, the experts in Risk Management and security logistics since2006. We provide complete security solutions for clients who prefer great quality and exceptional services.
Kenya's Leading Security Company
Crest Security Services is a professional organization headquartered in Mombasa, Kenya. We expanded further to offices in Nairobi, Kenya around January 2015. Our company is made up of over 1,000 employees, with a promising continuous growth as well job satisfaction.
Giving You Peace Of Mind
Crest security services is a dynamic security firm managed by a team of qualified and experienced staff. With the ever increasing insecurity in Mombasa and its environs, no one can claim to be safe anymore unless they implement measures to protect themselves. This has made security more of a necessity than a privilege. Therefore, Crest ensures to provide its clients satisfaction through a combination of outstanding employees, professional training, state-of-the-art technology, advanced monitoring centers, and great response to emergencies.
Why Crest
If you are looking for a comprehensive security solution for your property ranging from Security/Manned Guarding, Alarm Installation & Response, Vehicle Tracking Services and solutions, Investigations Services, Dog Handling Service, and CCTV & Access Control Systems, we at Crest Security Services Ltd will provide you with a solution that meets your needs. We specialize in the following areas of contractual security provision:
- Manufacturing & Construction
- Educational Institutions & Hotels
- Residential & Commercial Properties
- Shopping Centres & Retail Stores
- Security Patrols, etc (More can be added to elaborate our core services)
In addition, our traditional business model is based on the accomplishment of core values that are clear and client-focused. These include:
Purpose
To be a leader in the security solutions in the region by providing enhanced services, relationship and profitability.
Vision
To provide quality services that exceeds the expectations of our esteemed customers.
Mission statement
To build long term relationships with our customers and clients and provide exceptional services by pursuing business through innovation and advanced technology.
Leadership
We aspire to lead from the front, displaying our integrity and using facts to support our straight talk. Our management team is well ground in the security management principles that guide our service delivery as well as growth and development of our operations.
Execution Excellence
We insist on excellence in all we do for clients and ourselves, striving always for recognition among the leaders in our industry.
Aspiration
We aspire individually and collectively to be more tomorrow than we are today through the increase the assets and investments of the company to support the development of services regionally.