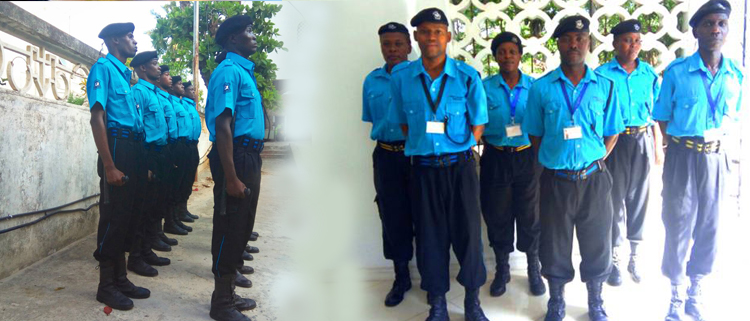 At Crest, we have the experience to understand that providing the best security is mainly about having the right personnel for the job.
We provide:
- Qualified security officers
- Mobile patrols
- Emergency response services
All our guards are highly trained and are able to provide manned guarding in various environments. Our security guards will always perform their duties according to our client's requirements.
Our guards can be deployed in the following environments:
- Events
- Retail
- Car Parks
- Industrial Sites
- Factories / Offices
- Construction Sites
- Residential Sites
- Vacant Sites
- Transport Services
- Hotels and Educational Institutions
Guards' are carefully selected to ensure that only those with good reputation and high integrity are recruited. Those selected are put on an intensive training program conducted by qualified and experienced trainers headed by Musa Katsutsu EBS, DSM, SS a retired Senior Deputy Commissioner of Police who served the Police Force as the commandant of the National Police College Kiganjo and also as the Director of administration at the Police Force Headquarters in Nairobi amongst other capacities.